THE OUTLINE
Imagine reporting news from the front-lines of the Great War? War News does just that for a gripping, dramatised series on Prime (Sky TV) that tells the inside story of New Zealand's role in WWI in a ground-breaking style. The genre-bending series transports viewers to 1914-1918 to join a current affairs team on the frontlines of the war, while report the real stories of heroics and heartbreak as they happened. 5 x 1 hours from NZ On Air's Platinum Fund.
THE DETAILS
What it would look like if you could report on WWI like it was happening today? The answer is War News. Field correspondents Jack Crawford (Jason Whyte), Joe Stevens (Paul Yates) and Paul Jameson (Richard Dey) 'report' from major WWI sites and battles. Meanwhile in the New Zealand studio, news anchor Ray Harkness (Mike Mitchinson) and in-studio expert Robyn (Nathalie Boltt) analyse field strategies, discuss landmark campaigns and examine changes in New Zealand culture affected by every aspect of the war. A fresh, affordable way to make WWI programming both modern and engaging for WW100 commemorations. Written with historians from the Ministry of Culture and Heritage, the series is based on the real action at key moments for ANZAC troops – the evacuation from Gallipoli, the battle of Flers-Courcellete, the Surafend Massacre, Passchendaele, and the liberation of Le Quesnoy. A whole new way to understand a conflict that shaped the modern world, including archive footage and expert research that brings the past very firmly into the present.
OUR ROLE
Full production, from concept to delivery, including post-production.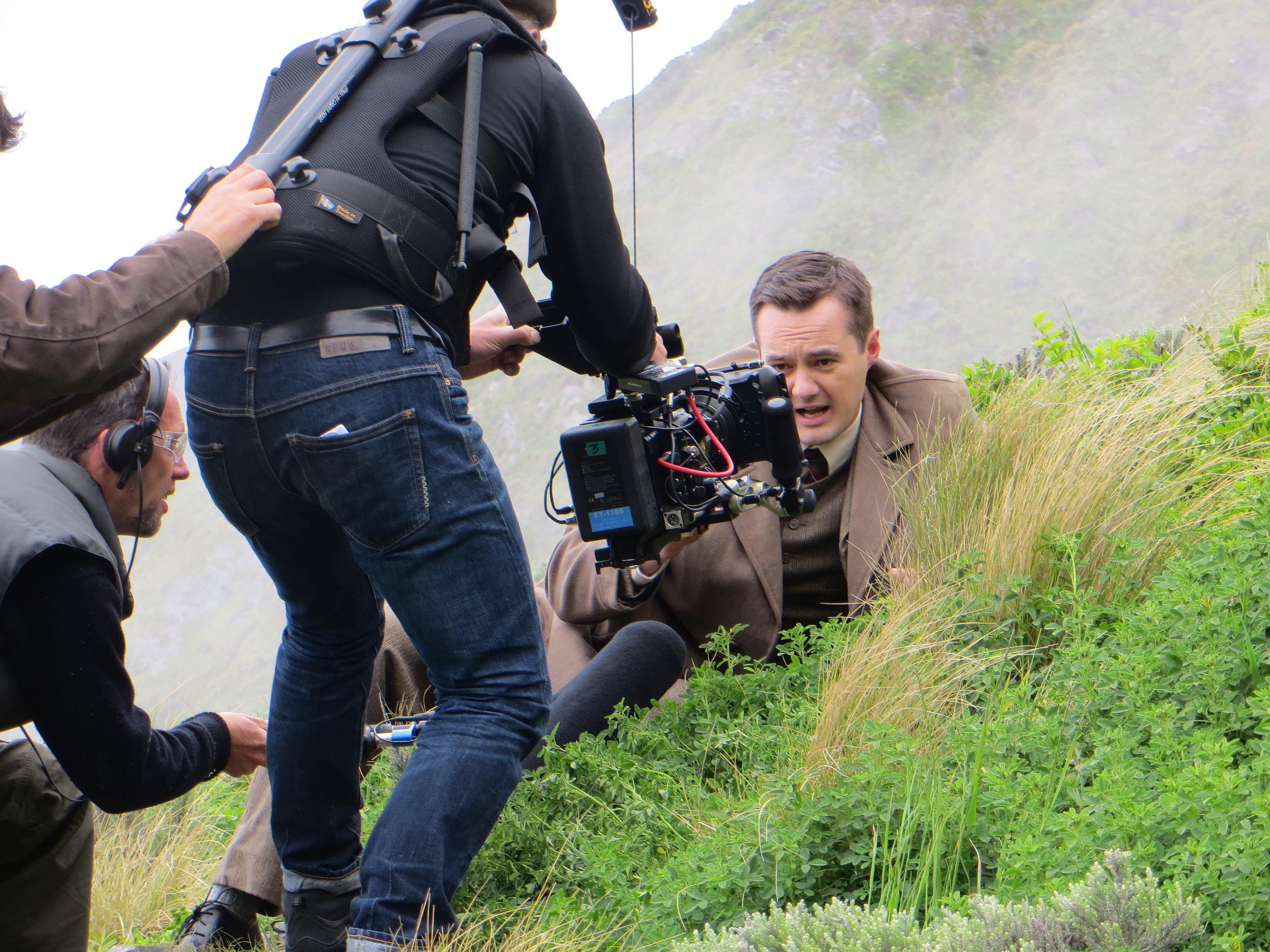 Screening on Prime the highly dramatised War News series followed the success of our amazing historical documentaries, including Dare To Be Free: The Sandy Thomas Story (NZ On Air's third most watched programme, ever), and the very successful adventure series Kiwis At War, alongside one-off documentaries Our Day To Remember and Spurred On.
Take a sneak peek at the War News trailer - available for streaming here.